Panther's Gallery
Corsair's Legacy
Regular price
Sale price
$40.00 USD
Unit price
per
Sale
Sold out
Introducing the captivating "Corsair's Legacy" ring, a remarkable treasure from "The Johnny Collection" that embodies the swashbuckling essence of pirates and the allure of hidden riches. This extraordinary ring showcases a mesmerizing ivory-colored skull bead delicately adorned on a single silver band, reminiscent of legendary pirate tales and untold fortunes.
The "Corsair's Legacy" ring not only exudes a timeless pirate charm, but it also possesses exceptional metaphysical properties. The ivory skull bead symbolizes courage, wisdom, and resilience, while the silver band represents strength and determination. Together, they create a harmonious unity that resonates with its wearer, empowering them with a fearless spirit, clarity of mind, and protection against negative energies.
This remarkable ring's birthstone is the enchanting black onyx, making it an ideal choice for those born under the zodiac sign of Capricorn, between December 22nd and January 19th. Black onyx is renowned for its grounding and protective qualities, promoting inner strength, self-control, and the manifestation of goals and ambitions. The "Corsair's Legacy" ring serves as a talisman for Capricorns, amplifying their determination, ambition, and leadership skills.
Crafted with utmost precision, the "Corsair's Legacy" ring is hypoallergenic, ensuring a comfortable and irritation-free experience, even for those with sensitive skin. We have meticulously selected premium materials to fashion a ring that not only mesmerizes the eye but also prioritizes your comfort and well-being.
To ensure a perfect fit, please specify your desired ring size in the notes section during the purchasing process. Our dedicated artisans will meticulously create the ring according to your specifications, allowing for a personalized and comfortable fit that perfectly complements your unique style.
Indulge in the allure of the "Corsair's Legacy" ring and let its exquisite design and spiritual significance ignite your sense of adventure. This extraordinary piece is certain to become a cherished keepsake—a tangible symbol of courage, determination, and the eternal quest for hidden treasures.
Remember to note your desired ring size when making your purchase, guaranteeing a flawless fit. Embrace the allure of the "Corsair's Legacy" ring from "The Johnny Collection" and embark on a journey of self-discovery, embracing the fearless spirit of a true pirate. Allow its mysterious charm to guide you towards a path of strength, ambition, and the pursuit of your dreams.
Share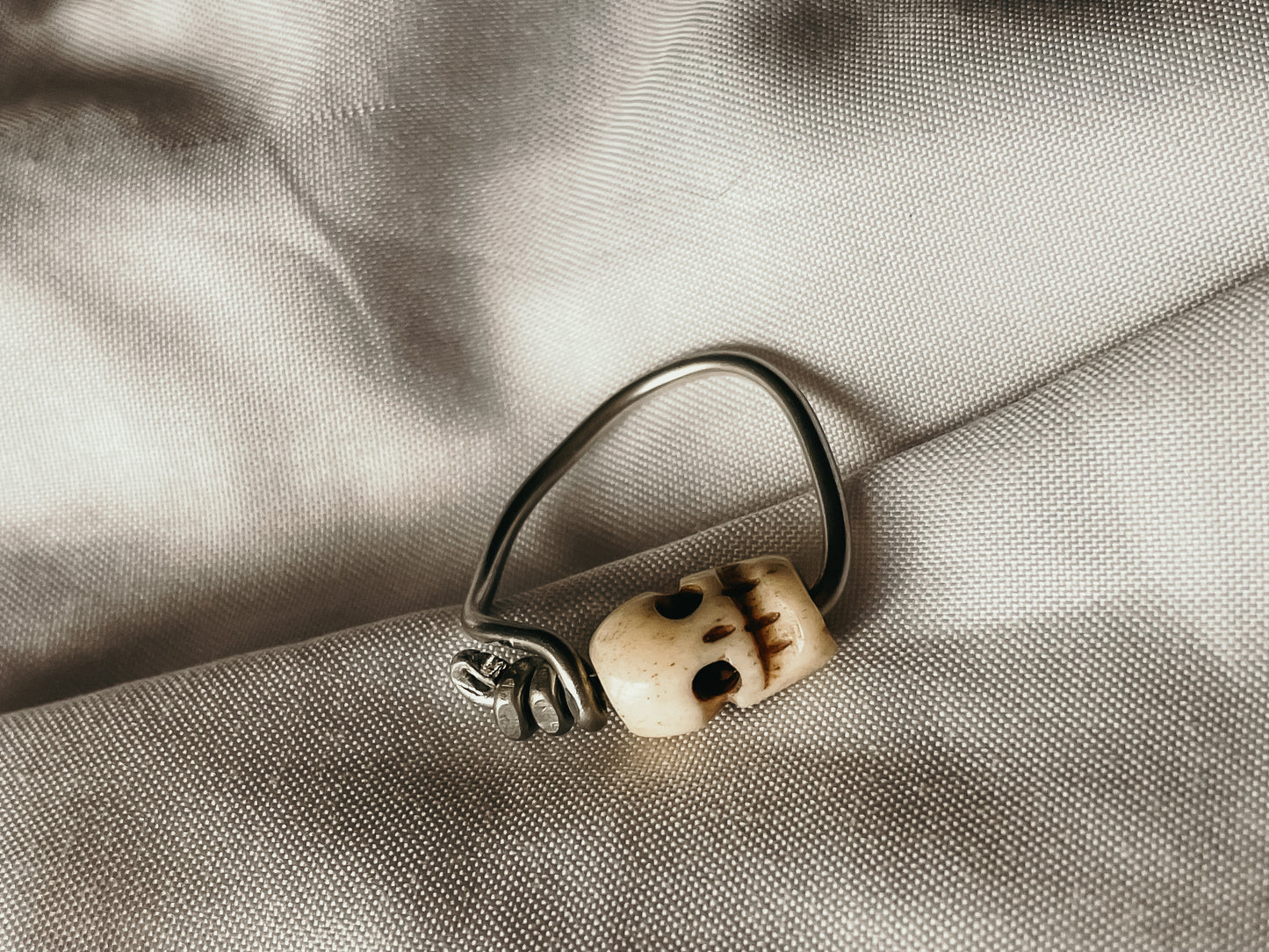 Answer your customers' common questions
List a frequently asked question

Then provide an answer that will help your customer make an informed purchase.
List another frequently asked question
List another frequently asked question